Monday, October 31, 2005
Soundtrack for an 8 hour day
Title......Time......Artist
Hail the new dawn 3:20 Skrewdriver
My 1st Single 5:02 Eminem
Enemy 3:33 [Minus]
You Say Rock 2:43 20/20 Hindsight
Nothing With You 2:29 Descendents
When The Levee Breaks 5:55 A Perfect Circle
The Massive 2:10 A18
Stab You Through The Everything 2:30 A18
Back In Black 4:15 AC/DC
Now You're A Man (Orgasmo Theme) 2:12 DVDA
Rock Soldiers 5:09 Ace Frehley
Eighth-Grade Summer Romance 3:23 Action Action
Out On An Island 4:37 Cock Sparrer
Ghetto 3:55 Akon
Rooster 6:17 Alice In Chains
Forgotten Soldier 1:44 American Standard
The Middle 2:45 Jimmy Eat World
The Way Things Were 2:27 No Innocent Victim
Fuck You Slowly 2:16 Tenacious D
Tumble and Roll 3:08 Mindy McCready
Us Against The World 2:26 Bound For Glory
Empty Cartridge 2:12 Unsane
Ready To Die 2:55 Andrew W. K.
Bananaz 4:00 Akon
The Middle Finger 4:03 Christiansen
Breakfast At Tiffany's 4:16 Deep Blue Something
Thors Enkel 2:19 Annett
(Oh) Pretty Woman 2:53 Van Halen
Prayer For The Dying 6:05 Aryan
La La 3:44 Ashlee Simpson
Gravedigger 1:37 Attack
You Are Not My Friend 3:26 Frenzal Rhomb
Paint It Black 3:44 Rolling Stones
Ring of Fire 3:51 Suicidal Tendencies
Chipeland 3:53 Dying Breed
Fun and Happiness 1:17 Attack ...
You Don't Own Me 3:04 Juliana Hatfield
Michael Wittman 5:55 Ed
Therapy 3:05 Smile Empty Soul
Bound To Violence 2:23 Hatebreed
Blood Gulch Blues 2:24 Trocadero
And We Danced 3:17 Deena Carter
11. September 2:04 Race War
What's Left Of The Flag 3:38 Flogging Molly
Recluse 3:31 Unbroken
Sussudio 4:21 Phil Collins
Making Love Out of Nothing 5:41 Air Supply
Broken 4:19 Seether, Featuring Amy Lee
Outside The Boundaries Of A Friend 3:33 Shai Hulud
Born To Be Wild 3:19 Zodiac Mindwarp & The Love Reaction
March of War 6:29 Definition of Cruelty
I'm Like A Bird 4:10 Nelly Furtado
Panama 3:32 Van Halen
Every Dog Has Its Day 4:24 Flogging Molly
Closed Caskets 3:56 Remembering Never
Good Feeling 3:52 Violent Femmes
The Longest Time 2:28 Me First And The Gimme Gimmes
You Were Mine 3:37 Dixie Chicks
When The Bullet Hits The Bone 7:50 Golden Earring
Shame, Rights, & Privilege 1:30 Good Riddance
For The True & Passionate Lovers Of Music 3:39 Shai Hulud
Walk 5:05 Lunatic
Hair-Raising Accounts Of Restless Ghosts 5:34 Modern Life Is War
Guilty Of Being White 1:17 Minor Threat
Last Call 3:12 Whitewash
Fate Has Found Me 3:47 20/20 Hindsight
Avatar 3:14 Dresden
Davidian 4:56 Machinehead
Devil's Dance Floor 3:59 Flogging Molly
Any Way You Want It 2:28 Student Rick
Fucking Hostile 2:41 Nok
Bottom Of A Bottle 3:41 Smile Empty Soul
There's No "I" In Team 2:17 Good Riddance
Jump Around 3:40 House of Pain
A Profound Hatred Of Man 3:05 Shai Hulud
Survival 2:32 Attack
These Words (I Love You, I Love You) 3:38 Natasha Bedingfield
Bad Feelin' 2:04 Attention Deficit Disorder
Ass Like That 4:25 Eminem
Pon de Replay 4:11 Rihanna
Kiss Me 3:31 Sixpence None the Richer
Hip To Be Square 4:00 Huey Lewis & The News
Penguins & Polarbears 2:53 Millencolin
Institutionalized 3:48 Suicidal Tendencies
The Sky 4:38 Stevie Ray Vaughn
Arlington 4:07 Trace Adkins
Monologue 3 1:19 American Psycho
Jeremy 5:20 Pearl Jam
Fall To Pieces 3:28 Avril Lavigne
Paid In Full (Coldcut Remix) 7:10 Eric B & Rakim
Mony Mony 5:02 Billy Idol
Riders On The Storm 7:12 The Doors
Valkyrian 3:31 Midgard
Injustice System! 2:21 Sick Of It All
I've Lost... 1:43 Judge
St. Jimmy 2:55 Green Day
United 2:44 Skrewdriver
Wrap Your Troubles In Dreams 2:57 Bing Crosby
Left To My Own Devices 4:48 Pet Shop Boys
Hymn To The Black Sun 5:30 Laibach
Call of the Blood 5:14 Dresden
Iron Man 5:58 Black Sabbath
Ghosts In The Mirror 3:14 Call Me Lightning
Ain't Like You (Wasted Youth) 3:29 Blood For Blood
I'm An Old Cowhand (From The Rio Grande) 4:59 Harry Connick, Jr
Breakin' It 3:20 Mindy McCready
Come Clean (Remix 2005) 3:44 Hilary Duff
Redemption 9:29 Blood For Blood
Behind These Hazel Eyes 3:19 Kelly Clarkson
Everybodies Girl 2:42 The Dwarves
Betrayed 2:38 H8Machine
Some Kind Of Hate 3:18 Blood For Blood
Keasbey Nights 3:02 Catch 22
Somebody Told Me 3:17 The Killers
She's A Rebel 2:00 Green Day
Edmund Fitzgerald 6:14 Gordon Lightfoot
The Gods Are Good To Me 3:03 Down Right Hateful
Megalomaniac 4:54 Incubus
The Truth 3:56 Good Charlotte
Intro 0:49 Blue Eyed Devils
Nobody Like You To Me 3:43 Harry Connick, Jr.
Kill Yourself 1:37 Blue Eyed Devils
Bodies 3:24 Drowning Pool
What Drives Me 2:49 Blue Eyed Devils
Half Minute Hero 2:06 Combat Ready
Heresy, Hypocrisy, & Revenge 2:21 Good Riddance
The Last Day Of Summer 5:04 Brutal Attack
Two Guns 0:04 Doc Holliday
Ain't Talkin' 'Bout Love 3:48 Van Halen
American Psycho 3:24 Treble Charger
Ole 3:46 Paul Burnley
Wet My Bed 1:36 Stone Temple Pilots
Subliminal 3:06 Suicidal Tendencies
Snickers 2:26 Skarhead
My Next Thirty Years 3:39 Tim Mcgraw
21st Century Patriot 2:10 Stand Accused
Better Off Crazy 2:04 Skrewdriver
My Heart Bleeds The Darkest Blood 2:05 Shai Hulud
Tainted Love 2:33 Softcell
Hail Budapest 3:13 Stonehammer
The Angels Of Dunblane 4:08 Brutal Attack
Suffer 5:12 By Any Means Necessary
Antisocial 1:59 Skrewdriver
Rebels Of The Sacred Heart 5:12 Flogging Molly
Fuck It 2:54 Pro Pain
Sick 3:06 Seven Wiser
Pocket Full of Shells 3:51 Rage against the machine
Click Click Boom 4:12 Saliva
Living Life One Mistake At A Time 1:43 The Reform
Easy-peasy 0:07 Angry Beavers

Friday, October 28, 2005
Hatred
Hatred is something peculiar. You will always find it strongest and most violent where there is the lowest degree of culture

.
-Johann Wolfgang Von Goethe
Thursday, October 27, 2005
Tolerance
Saturday, October 22, 2005
I found this extremely amusing-
"The dumber people think you are, the more surprised they're going to be when you kill them."
-William Clayton

Friday, October 21, 2005
A New Look...
Some of you may notice the new "About Me" layout over that way >>>>>

Don't get used to it, it'll probably be changing sooner or later.

Later.

Ace

Wednesday, October 19, 2005
My Newest Tattoo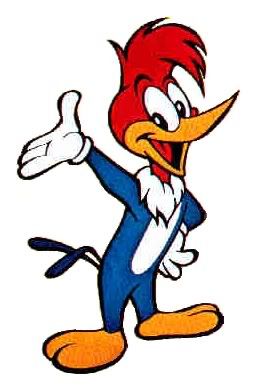 I'm definitely leaning toward getting this tattoo as soon as I get the time off work. Probably around Thanksgiving time, I'll be heading out to Phoenix for the week and it'd have a chance to heal up in the dry air.
Now the only question is where to place it...
Monday, October 17, 2005
This Makes Sense
From the standpoint of pure reason, there are no good grounds to support the claim that one should sacrifice one's own happiness to that of others.
~ W. Somerset Maugham


This is one of those short and to the point posts.

Wednesday, October 12, 2005
Ignorant Art
I was doing a google search for... something, and stumbled on this awesome site - Squirreljunkie.com. The tagline for the site is "Ignorant Art on a Sticky Note" I really like most of the stuff they've done. This is one of my favorites: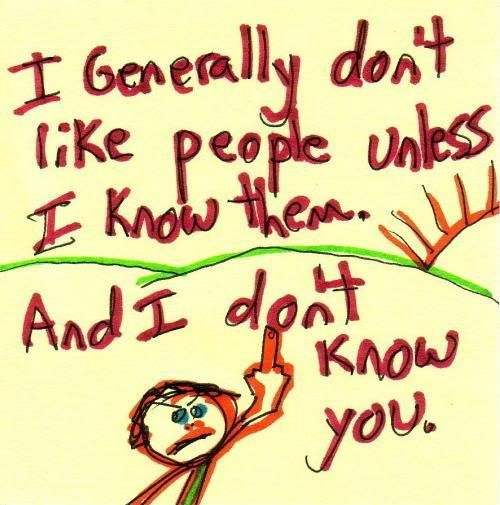 I need more unique artworks in my house, think I'll check into buying it.
And here we have the relevant copyright info from squirreljunkie.com:
Downloading or otherwise transmitting electronic copies of these works, or portions thereof, and/or printing or duplicating hard copies of these works, or portions thereof, is authorized for individual use only.
Monday, October 10, 2005
Taking Risks
Risks

To laugh is – to risk appearing the fool.
To weep is – to risk appearing sentimental.
To reach out for another is – to risk involvement.
To expose feelings is – to risk exposing your true self.
To place your ideas before the crowd is – to risk their loss.
To love is – to risk not being loved in return.
To live is – to risk dying.
To hope is – to risk despair.
To try is – to risk failure.

But risks must be taken, because the greatest hazard in life is to risk nothing.
The person who risks nothing, does nothing, has nothing, and is nothing.

He may avoid suffering and sorrow, but he simply cannot learn, feel, change, grow, love – LIVE.
Chained by his certitude, he is a slave, he has forfeited freedom.

Only a person who risks can be free.
Wednesday, October 05, 2005
Universal Laws
Rudin's Law:
In a crisis that forces a choice to be made among alternative courses of action, most people will choose the worst possible one.

Chisholm's Law:
Anytime things appear to be going better, you have obviously overlooked something.

Livingston's rule of accuracy:
When working toward the solution of a problem, it helps if you know the answer.

Weller's Law:
Nothing is impossible for the man who doesn't have to do it himself.